PREPARING our HEARTS for the WORD...
December 12, 2019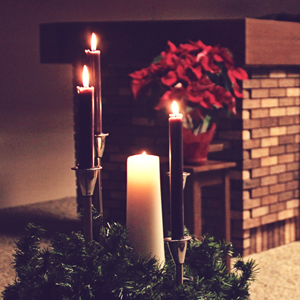 The third Sunday in Advent's morning sermon...
ALL I WANT FOR CHRISTMAS – JOY | Scripture: Isaiah 35:1-10 | Rev. Kurt Monroe
The service will include the celebration of the Lord's Supper
Afternoon homily ...
GOD SAID, "YES"! | Scripture: Luke 2:1-15| Rev. Kurt Monroe
(NOTE: the service will begin at 4:30pm and includes the participation of our church education students)
Everyone is invited to the Christmas social following the service...

Bulletin | Order of Service
This week at First...