CARRYING the WORD into the week...
August 03, 2016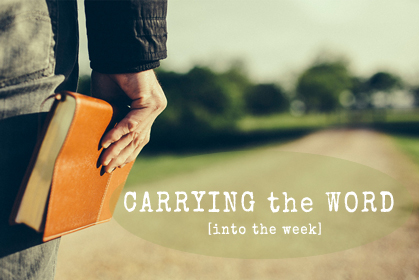 The Gospel in Genesis 17, as in the Bible as a whole, calls for FAITH in a God who BRINGS LIFE where it is IMPOSSIBLE. The SOVEREIGN GOD, who called the universe into existence, can even BRING LIFE from the dead. It was in a moment of apparent defeat, when Jesus (the "Seed of Abraham") stretched out His arms on the cross and died, that OUR VICTORY was WON. Through Christ's death and His resurrection, NEW LIFE is BORN in us and this world - ALREADY NOW.
As Christians, we are asked to BELIEVE in that which, from a human standpoint, is IMPOSSIBLE. But WITH GOD it is ALREADY TRUE.
From Sunday's morning sermon | ABRAHAM: BLESSED ARE THOSE WHO WILL LAUGH | Scripture: Genesis 17| Listen to sermon online