CARRYING the WORD into the week...
May 25, 2016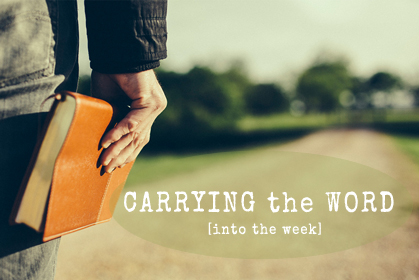 We are CALLED and ANOINTED in Christ TO BE PRIESTS in this world. We INTERCEDE for the world by taking what we have learned about God and His world and LIVING IT OUT in our daily living. Where hatred sets the tone, we SPEAK LOVE. Where injustice runs rampant, we STAND for RECONCILIATION. Where hopelessness exists, we BEAR WITNESS to the HOPE of the COMING Kingdom of God.
This doesn't require perfect people. It requires people who KNOW the PERFECTION of Jesus Christ, our heavenly High Priest, who CALLS US and QUALIFIES US for SERVICE in His world.
From Sunday' morning sermon | HEBREWS: CALLED TO BE PRIESTS | Scripture: Hebrews 5 | Listen to sermon online